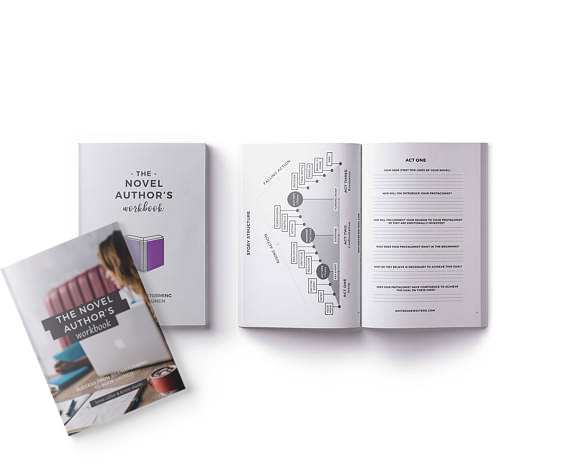 WANT TO WRITE A FICTION NOVEL?
Our best-selling product, 'The Novel Author's Workbook' will help you plan your novel from the beginning stages of brainstorming to launching and marketing your new novel.
The Novel Author's Workbook is designed to help you have a successful novel-writing + book launch experience. This workbook will be a fiction author's best friend as it helps you pre-write your novel, keep track of the details of your story and prompts you to develop it further. Available in Print on Amazon and Printable PDF on Etsy.
"If you write, you need this workbook. It will do nothing but good for your process. Totally worth every penny. I've made myself a binder and I do a little each day and it's made a massive difference. Ideal for Preptober. The further I get into it, the better it gets. Will be further supporting these guys in the future for sure!" 
Lacy for The Novel Author's Workbook